The MYSA Annual General Meeting will be held SUNDAY AUGUST 20th at 5:15PM in the Civic Room at the Mebane Arts and Community Center. All coaches, team managers, and parents are encouraged to attend. Elections for three Board member seats will be held at the AGM. A coaches meeting will be held starting at 4:30PM, also in the Civic Room, on injury prevention…all coaches at all levels are encouraged to attend!
Registration for MYSA Fall 2017 Recreational Soccer is now OPEN! Click on the Parent Login link above to get to the registration link.
MYSA is pleased to announce that our TOPSoccer program will be restarting in Fall 2017. For more information about TOPSoccer
CLICK HERE
MYSA ANNOUNCEMENT!
The Mebane Youth Soccer Association announces that Taylor Saxe joins the club as Executive Director
CLICK HERE FOR MORE INFO!
Parents, be sure to join our parent mailing list!
Send an email to [email protected] from all email addresses you wish to receive our league-wide announcements, including weather closures and other important club news. This is a self-subscribed list!
Summer Camps are closer than you think!
Challenger Sports British Soccer Camp: July 10-14

CLICK HERE TO REGISTER
MYSA's 2nd annual 3v3 Live tournament will be held June 17th at Hawfields Middle School!
For more information and to register, click the logo below!

Premier UK Announces their 5v5 Tournament to be held at the Mebane Soccer Complex on June 3.

Click HERE for more information!
Looking for Links to the NCYSA Medical Waiver or Risk Management Application?
The NCYSA Medical Waiver form is HERE
The NCYSA Risk Management Application is HERE
NCYSA has adopted new guidelines for heading for small sided soccer (12U ages and below) which NO LONGER allow intentional heading in matches and limiting heading in practice for 11U and 12U players to 25 headers per week. This applies for all levels of play and our online recreation match rules have been updated to reflect this…coaches should read and familiarize themselves with these rules and the information from NCYSA found HERE.
The NCYSA has adopted a new policy on lightning safety which can be found HERE. Lightning safety is EVERYONE's responsibility! Parents, coaches, managers, and referees should read this policy and remove players from fields for at least 30 minutes when thunder or lightning are present. For more information see these links:
http://www.ncsoccer.org/medical/index_E.html


http://www.sadlersports.com/riskmanagement/pdf/lightning.pdf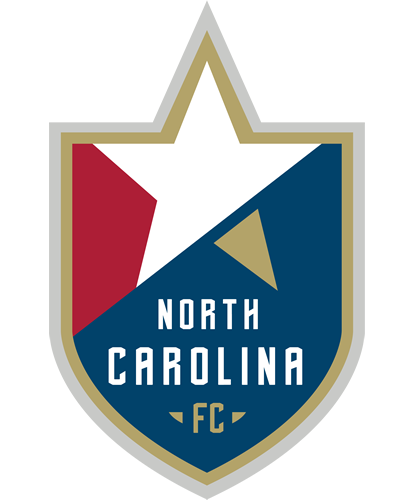 MYSA is proud to be a supporter and partner of North Carolina FC and the New State of Soccer! Click the logo above to visit their site and find out more information on the 2017 schedule and standings. MYSA players and their families are eligible to purchase tickets at a discounted rate for NCFC games, email [email protected] to find out more!
Coaches and Parents: Be sure our kids are playing safe! Find out more information about concussion recognition, treatment, and prevention

HERE

. We encourage all coaches to take the online course found here!
The MYSA provides a variety of youth soccer programs to Mebane area youth in Orange and Alamance counties. Our affiliations with the North Carolina Youth Soccer Association and the United States Youth Soccer Association allow us to provide soccer programs at all levels for children as young as 4 and as old as 18. Over 1000 children participate in our soccer programs at the Recreational, Academy, Challenge, and Classic levels. We also have a TOPSoccer program for special needs children.
We offer programs in the Fall and Spring as well as clinics and a popular summer camp in the Summer.